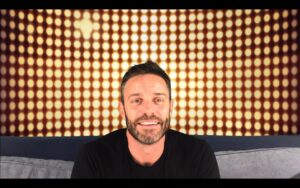 Matt Thompson offers exceptional virtual online singing lessons that cater to students of all skill levels. With years of experience as a professional vocalist and a passion for teaching, Matt creates a supportive and engaging learning environment for his students. Through his virtual lessons, students have the opportunity to develop their vocal technique, expand their vocal range, improve their tone and control, and gain confidence in their singing abilities. Matt's teaching approach is personalised and adaptable, ensuring that each student receives individualised instruction and guidance tailored to their unique needs and goals. With his expertise and dedication, Matt Thompson's virtual online singing lessons provide a transformative and rewarding experience for aspiring singers, helping them unlock their full vocal potential and achieve their musical aspirations.
Singing lessons are available for complete beginners to advanced level.
Matt makes learning fun and easy, his innovative teaching methods ensure you achieve great results fast.

Read more...