One to One Singing Lessons – London
Singing Lessons Tailor Made For You!
Learn how to sing using your entire vocal register, comfortably, confidently, without cracks or breaks.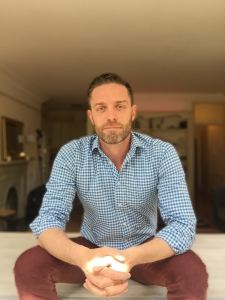 Matt has been teaching complete beginners to those already working in the music industry since 2001. His innovative teaching methods ensure students improve in every aspect of vocal performance. Techniques include:
Pitch control
Expanding register
Voice strengthening
Breathing / diaphragmatic support
Developing stylistic technique
Developing individuality
Bridging between vocal registers
Developing chest, mixed and head voice
Harmony and ear training
Learn in a fun, relaxed and educational environment. Singing lessons are available for all ages and levels of ability, from complete beginner to advanced.
How It Works
Throughout the first part of each lesson, you will be taken through a variety of warm-ups and technical exercises. These exercises will enable you to develop more strength, agility, control and vocal range.  Throughout the second part of each lesson, we work at applying correct technique to songs chosen by both teacher and student. Songs will be matched to your level of ability and will enable you to develop in all aspects of vocal performance.
Come and learn how to sing the easy way, without stress or strain.  Learn how to find your true voice, in a fun, relaxed and enjoyable environment. Genres range from Rock, Pop, Soul, Jazz, RnB, Gospel, Musical Theatre, and many more.
Lessons are held Monday to Friday from 10am until 10pm and Saturdays 10 – 2pm.
Enquiry Form
One to One Singing Lessons – Prices
ALL EVENING SESSIONS FROM 7PM ARE NOW FULLY BOOKED. PLEASE EMAIL MATT IF YOU'D LIKE TO BE ADDED TO THE WAITING LIST!
Lessons are available Monday to Friday, 10 am – 6 pm – all later slots have fully sold out!
1 hour lesson – £60
10 x 1 hour lessons – £550 – £50 discount
For more information or to make your first booking please complete the enquiry form below.
Enquiry Form
Contact Matt Thompson directly.
E-mail: matt@singtheeasyway.com
Call: 077925 11393
Venue:
7 Camden Terrace
Camden
London
NW1 9BP