Songwriting Lessons – London
Songwrting is a personal skill which takes time and practice to master.  Developing a style is important.  There is no set way to write a song,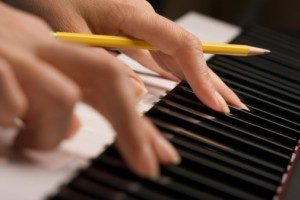 however, there are some fundamental aspecs of songwriting you can follow in order to help you develop your own method of writing.  Some writers write the music first and then add lyrics, some write the lyrics first and then the music, whilst others combine the two together.
Matt offers songwriting lessons that are tailored around your needs as a composer.  Some students incorporate songwriting with singing lessons whilst others prefer just to work on their songwriting technique separately. Other students mix and match between the two.  For more information, please complete an enquiry form or call Matt directly.
enquiry form
Songwriting lessons London | Songwriting Courses | Songwriting Classes
Songwriting Lessons – Prices
Lessons are available Monday to Friday, 10am – 10pm and  Saturday, 10am – 2pm. All one to one singing lessons are taught by Matt Thompson
Lessons are charged at £55 per hour
Block-book 10 lessons and receive a £50 discount – £500 = £50 per lesson
Block-book 20 lessons and receive a £150 discount – £950 = £47.50 per lesson
enquiry form
Contact Matt Thompson directly.
Songwriting lessons – Camden Town
E-mail: matt@singtheeasyway.com
Call: 077925 11393
enquiry form
Venue:
7 Camden Terrace
Camden
London
NW1 9BP