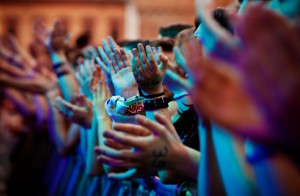 Sing The Easy Way – Beginners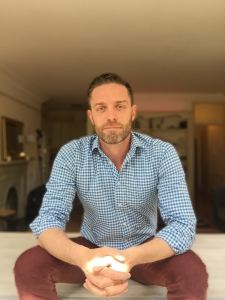 Pop Choir
Sing The Easy Way is delighted to announce it's first Beginners Choir.  
About The Choir
This Beginners Choir is for those who have no experience in singing or sight reading and for those who just want to sing for fun. The only requirement is t
hat you can sing in tune. It's easy to enrol. It is recommended that you book yourself onto a free rehearsal. Genres range from Rock, Pop, Soul, Jazz, Gospel and more.
Come and experience this musical journey from it's early days.  There is nothing more rewarding than many voices singing in unison, leaving you feeling elated, energised and inspired.
Memberships can be paid weekly, monthly or annually.  The choir will run on Thursday nights at St Mary's Magdalen Hall, Kings Cross. There will be a 1 week break over easter and a 3 week break over the christmas period.  Prices are kept to a minimum and take into consideration this 4 week break.
This choir will run on Thursday nights, 7.45 – 9.15 pm.  You can join this choir at any time throughout the year.  We are always looking for new members.
To book your place on a free taster rehearsal, please complete the enquiry form below. We will get back to you with confirmation ASAP.
Enquiry Form
Sing The Easy Way – Beginners Choir
Pay As You Go Option
Pay as you go – £12 per rehearsal
No membership.
You must pay via the website before attending each rehearsal. You can not pay in the reheasal or after the reheasal.
No cancellation period.
Membership Options
Your membership will cover all rehearsals. This membership takes into consideration 4 weeks off throughout the year: 1 week for Easter and 3 weeks over the Christmas Break.
There are three types of memberships to choose from:
Weekly Membership – £10 per week
A minimum membership of 2 months.
Your weekly payment will automatically be debited from your debit card or Paypal account.
You must give 2 full weeks notice before your cancellation takes effect.
Monthly Membership – £27.50 per month – £6.35 per week
A minimum of 3-month membership applies.
Your monthly membership will automatically be debited from your debit card or Paypal account.
You must give one full month notice in writing
Annual Membership – £300 per year – £5.77 per week
This membership is non-refundable and is valid for 52 weeks
Your annual membership fee will automatically be debited from your debit card or Paypal account yearly.
No cancellation period appies as you will be paying for the full year regardless of attendance.
To cancel your membership, please do so in writing by emailing matt@singtheeasyway.com.
Pay As You Go Option
Day
Time
Venue
Book
Every Thursday
See dates available
7.45 pm - 9.15 pm
St. Mary's Magdalen Hall


Membership Options
Day
Time
Venue
Book
Every Thursday
You can join at any time
7.45 pm - 9.15 pm
St. Mary's Magdalen Hall


St Mary's Magdalen Hall
Eversholt St,
Kings Cross,
London
NW1 1BN
Telephone: 07792511393