The Big Gay Sing Along
Come and join us for this fantastic group sing along session.
The Big Gay Sing Along will run every other Friday, unless otherwise advertised
.
Songs chosen will range from rock to po
p, jazz to soul. You'll even pick up some vocal technique along the way. 
Come and hang out with other like-minded guys. Bring your own drink of choice and drinking vessel.
You don't need to be an amazing singer to join this group, just a love for singing and a desire to loud and proud.
HOW IT WORKS
We will start each session with a vocal warm-up and then get straight to singing. Although songs chosen will be well known hits, we will run through them several times to make sure everyone knows the song well. We will also work on harmonies, creating an even bigger sound. Over the months we will be building a repertoire of songs in various genres.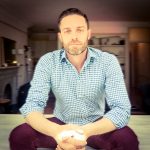 Venue
7a Camden Terrace
London
NW1 9BP
Book your place now
| Date | Time | Book |
| --- | --- | --- |
| Fri - 26 Oct, 2018 | 19:00-20:30 | Book Now |
| Fri - 9 Nov, 2018 | 19:00-20:30 | Book Now |
| Fri - 23 Nov, 2018 | 19:00-20:30 | Book Now |
| Fri - 7 Dec, 2018 | 19:00-20:30 | Book Now |
| Fri - 18 Jan, 2019 | 19:00-20:30 | Book Now |
| Fri - 1 Feb, 2019 | 19:00-20:30 | Book Now |
| Fri - 15 Feb, 2019 | 19:00-20:30 | Book Now |
| Fri - 1 Mar, 2019 | 19:00-20:30 | Book Now |
| Fri - 15 Mar, 2019 | 19:00-20:30 | Book Now |
| Fri - 29 Mar, 2019 | 19:00-20:30 | Book Now |